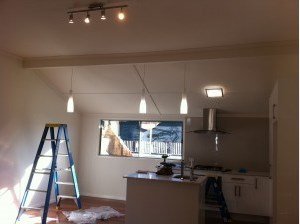 At BG Electrical we can complete any residential electrical job at a low competitive rate and on time. Whether it's emergency hot water repairs or prompt stove repairs in Brisbane, our team of qualified and experienced electricians will complete the job professionally and we will use the best materials.
We have the highest regards for safety in and around your home. Our customer service is regarded as one of the highest levels in Brisbane as we understand how important it is for your home to be electrically safe. We always put the customer first as we take the hassle out of any electrical service. We also take the time to go through each project with so you will have a better understanding of what we are doing.
REPAIRS
At BG Electrical we cover all your electrical needs, from air conditioning your home to making sure you have a warm shower every night with our prompt hot water installation service. With over 15 years of experience in the industry we are your trusted provider of stove and hot waiter repairs in Brisbane.
TRAINED ELECTRICANS
BG Electrical has a high regard for qualified, experienced electricians to ensure the job we do is safe and correct. We employ fully trained and qualified staff as well as supporting the industry by training industry apprentices.
EMERGENCY RESPONSE
When electrical emergencies happen you need an electrician fast. 99% of the time our team can provide same day service. Call today for a free quote.
Call us today for a quote on quality air conditioning, hot water and all electrical repairs you need as our team is standing by.