---
  CALL 0434288108 TODAY!
Brisbane Air Conditioning Specialists: Affordable Experts
For professional, reliable, fast and great service call your local Air Conditioning Brisbane and home cooling Experts BG Electrical and Air Con for all AC repairs, high quality work, new system installation, and services, call us today!
Get Your Free Quote Today!
Air Conditioning Experts Brisbane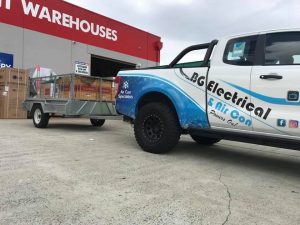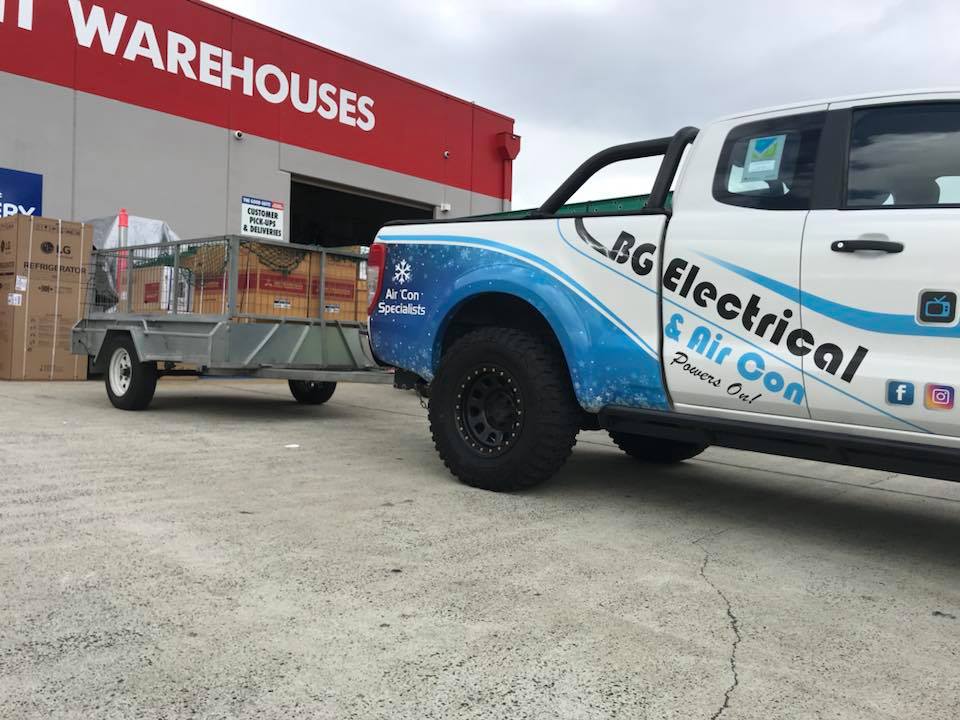 No Call Out Fees & Free Quotes Aircon Brisbane
We stand out from other air conditioning installers as we have NO CALL OUT FEES, & FREE QUOTES take advantage of this today to discover how affordable it is to upgrade to a new ac system. And how you can save money on your power bills with a new system.
*Please note if your current air conditioner is not working properly and it requires diagnostic works to address the problem, this will require a cost as there is labour involved. We will aim to fix the problem while we are there if it is repairable on the day.
Ducted, Split System Air Conditioners Installation, Repairs, & Servicing
Our qualified and experienced air conditioning technicians in Brisbane can supply and install the highest quality air conditioner brands at affordable prices, including Mitsubishi, Fujitsu, Panasonic, Daikin and more. We install, supply, repair and service ducted air conditioner, and split system air conditioners. Want a new ducted airconditioner or wall airconditioner installed in your home, office, building, bedroom, kitchen or any area of your home? Call us today!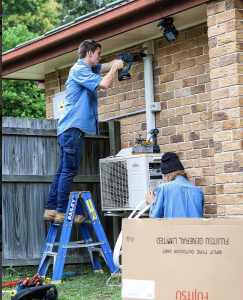 Air Conditioning Repairs
Have an issue with your air conditioner? No problem, if it's fixable we can do it! Unlike other air conditioning repair technicians in Brisbane, we do not charge a call-out fee.
If it isn't possible to fix, we can help you find the best quality and most affordable solution to upgrading your aircon with a quote TODAY!
Did you know if you have had your air conditioner installed by us, and you get your AC serviced with us each year, it will extend your installation warranty to match the manufacturers warranty of 5 years! Read more about servicing and installation warranty here
Aircon Specialists in Brisbane
We have a team of qualified air conditioning experts to give you the best service, and advice to get your the results you want at affordable prices.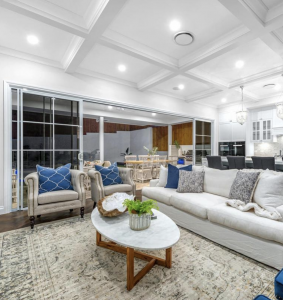 Residential & Commercial Air Conditioning Technicians
No job is too big or too small! We have a team of experienced, and qualified air conditioning experts in domestic, residential and commercial properties and offer installation, servicing and repairs for all customers big and small.
Built on Reputation
We care about our clients, no job is too big or too small! We listen to you, and aim to get you exactly the results that will benefit you the most! We take pride in our workmanship and will ensure we leave your home or building clean.
Australia is renowned for its harsh and unpredictable climate. Due to this, it can be challenging to create an ideal comfortable environment on your own. This is where BG Electrical and Air Con comes in! Whatever your Air Conditioning needs may be, BG Electrical and Air Con has you covered. When waiting for a cool breeze or turning on a ceiling fan is no longer cutting it, it's time to take things up a notch and call in the professionals. A well-positioned and expertly installed and manufactured air conditioner will make a significant and positive impact on the comfort levels and wellbeing of you, your loved ones, pets, employees and visitors. The ability to create a perfect environment while you sit back and relax is now at your fingertips with the help of BG Electrical and Air Cons Air Conditioning Brisbane services. Through sourcing the best quality brands and with expert installation and servicing, we ensure you will feel confident in your experience with us. BG Electrical and Air Con has helped thousands of Australian families and businesses embrace energy-efficient and environmentally friendly energy solutions.
At BG Electrical and Air Con, through our personal, customer-focused approach, we have been able to build our strong reputation. Our expert knowledge and skill, reliable and cost-effective services and top of the line products are what allows us to stand head and shoulders above the rest. We possess a comprehensive understanding and appreciation of just how important and beneficial it is to live and work within a comfortable environment. Whether in your home, office, school or commercial space, we strive to actively work with you to provide a cooling solution to ensure you are always in your desired climate. As Air Conditioning specialists our primary objective of tailoring our services to meet you, our customers, needs, it is no wonder why we are industry leaders in all aspects of air con installation, maintenance, repairs and replacements.There are extensive benefits when you have complete temperature control over your space. Some of which include but are not limited to:
Reduced asthma and allergy attacks;
Improved focus and efficiency;
Furniture protection due to reduced humidity;
Protection against electricals overheating;
Improved health and wellbeing and reduced heat stroke and heat-related illnesses;
Complete temperature control for ultimate comfort;
At BG Electrical and Air Con, we are experts in all facets of Brisbane air conditioning, offering a wide range of services and brands. We provide services for private homes, investment properties, buildings, shops, offices, schools, factories and more. Our services include but are not limited to:
All Air conditioning installation, maintenance, repair and replacement;
Daikin Single Split Systems;
Mitsubishi Single Split System;
Actron Single Split System;
Carrier Single Split System;
Daikin Ducted Air Conditioning;
Mitsubishi Ducted Air Conditioning;
Actron Ducted Air Conditioning;
Panasonic Ducted Air Conditioning;
Air Conditioner Servicing;
Air Conditioner Installation;
Ducted Air Con Installation;
Split System Installation;
With our extensive range of split system air conditioner units, you will not only keep you fresh in the summer months but also super cosy during those frosty seasons. Never fear, at BG Electrical and Air Con, we will take care of you all year round! At BG Electrical and Air Con we expect nothing but the best when it comes to our team and technicians. We have built a strong reputation for being the best in terms of customer experience and service alongside expert knowledge and skill in all aspects of air conditioning services. Our team has been proudly servicing and caring for the air conditioning needs of Brisbane, Queensland, residents for many years. We take pride in each and every job we take on and treat your home as if it were our own, providing outstanding products alongside a reliable, trustworthy and professional experience from beginning to end. Our entire team is committed to excellence in every aspect of the work that we do and we, like you, should expect nothing less.
Over the years, we have had the privilege of building a tight-knit team of hard-working, dedicated and detail-oriented air conditioning specialists, servicing your needs all over Brisbane.
At BG Electrical and Air Con, we are known for being passionate about providing the most reliable and trusted air conditioning services throughout Brisbane, ensuring that you are in the best possible hands available. We are not only experts in both providing and installing quality systems, but we also pride ourselves on the wealth of knowledge and skills we possess to maintain, service, repair and replace all units. If you are looking to invest in air conditioning Brisbane, or you are seeking assistance in the repair, maintenance or replacement of your existing system or unit, you can not go wrong with BG Electrical and Air Con.
Providing unparalleled advice and solutions, ongoing support while building long-lasting relationships, is what sets BG Electrical and Air Con apart from the rest. We are dedicated to you, the customer, and your needs and will continue to not only meet your expectations but exceed them, each and every time! We care about our clients. No job is too big or too small! We listen to you, and aim to get you exactly the results that will benefit you the most! We take pride in our workmanship and will ensure we leave your home or building clean.
If you are looking for the best Air Conditioning Brisbane has to offer, look no further than BG Electrical and Air Con.
BG Electrical and Air Con is Brisbane's number one specialist in all aspects of air conditioning services. Contact us and talk to one of our knowledgeable team members and technicians and find out how we can help you effectively and efficiently. Get a free transparent quote today, either by:
Phone: 0434 288 108 or (07) 3279 1835
Alternatively, please fill out our simple and fast response contact form.