Ducted air conditioners are most commonly found in offices, public spaces such as libraries, hotels and hospitals, and big homes with multiple rooms, are central air conditioning systems that have the ability to both cool and heat the space it's installed in. Controlled by a thermostat, it comes with an outdoor unit and an indoor unit, usually stored on the roof.
In Brisbane, with our hot summers and warm spring, ducted air conditioning systems are becoming increasingly popular as a residential air conditioning solution – rightly so!
Should You Invest in a Ducted Air Conditioning Unit?
Ducted air conditioners have evolved and now give you much greater control over the temperature of the rooms. As well as cooling and heating an entire space, these days you can also control individual rooms. You can switch off the system in vacant rooms and have customised temperatures in separate areas.
This function makes ducted air conditioning a fantastic choice for families, for example. It reduces arguments over which temperature the system should be kept at. Similarly, this makes a great option for public buildings and offices whereas it can please more people whilst being more economical, saving on energy expenses.
Benefits of Ducted Air Conditioning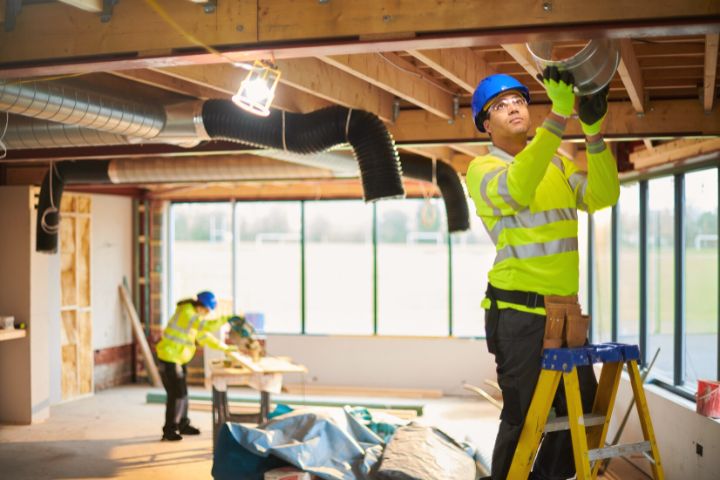 Greater Control
With this one air conditioning system, you can remotely control the temperature in every room. With one centralised control or app on your phone, you can turn on, off, and change the temperature of individual rooms. You can even switch between cooling and heating.
Quiet Comfort
Ducted Air Conditioners are known to be super silent. There are many AC units you can hear clearly when in their presence, but with the ducted option, you can almost forget it's even there whilst it cools or heats you up, giving you the peace and quiet you desire at just the right temperature.
Sleek Looks
There are a lot of air conditioning units that are bulky and can be considered an eyesore for those who prefer the minimalist look. Ducted units, however, are low profile, sleek and blend in greatly with the decor of your room. They are versatile and fit into any environment, from offices to apartments and houses. They do their job quietly, without being noticed, and that's what a lot of people are looking for when it comes to necessities such as AC units.
Economical
When choosing an air conditioning unit, you have to ensure you get value for money. Hi-wall split units, for example, provide a solid option, however, when your unit is operating in multiple rooms, heating and cooling simultaneously, multiple hi-wall units will need to be involved, which drives the cost higher.
Ducted units, in comparison, can do the same job with just one unit, where you save money. If only one hi-wall split unit is needed, then they are initially cheaper than ducted. However, if you're looking for longevity, better operational function, efficiency and looks, then ducted air units are the way forward. Over a longer period of time, they will save you more money.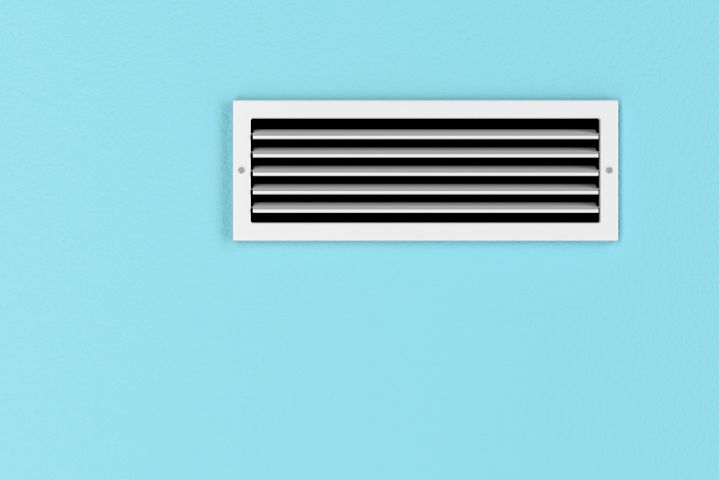 Efficiency
One of the greatest advantages of ducted air conditioning units is how efficient they are. When trying to cool or heat multiple rooms, with the flexibility of changing individual temperatures and using the heating and cooling systems simultaneously, it can be quite a heavy workload for standard units.
Ducted air conditioning units, however, are designed for this usage specifically, making them the best choice with regard to cost and efficiency when searching for such functionality in the market. If your needs require you to access multiple rooms in a large space, with great control over temperature, then the ducted air conditioning unit is the perfect choice for you.
Maintaining Your Ducted Air Conditioner
Ducted Air Conditioners are great for long-term use. Their true value comes through over an extended period of time, and what is imperative in achieving the maximum value for your money is maintenance. If you take care of your unit, maintain it correctly, and get regular services, your ducted unit should last you for at least two decades and possibly longer.
The following are a few steps you should follow if you want to achieve the most from your ducted air conditioning unit.
Clean and Replace Your Filters!
The first and most basic step, which you should take personal responsibility for, is the cleaning and replacement of the filters.
The filters which come with a ducted air conditioning system are there to stop dust, dirt, hair, pollen and all forms of pollutants from entering your air system. These are very important parts of the system as they filter the air you breathe and what circulates around the house. Over time, as these filters do their job and collect all different forms of dirt and dust, the need to clean and replace them grows. If this isn't done in a timely manner, it impedes the filter's ability to do their job and, in turn, of the entire unit to work effectively.
Cleaning these filters is a relatively straightforward job. Identify where and how to remove the filters and then remove all lodged hair and dirt. Wash them using lukewarm water and take a brush and scrub them clean. Be sure to clean them thoroughly, and when they look new again, leave them to dry before inserting them back in their place. 
Getting a professional to do this for you rather than DIY is an excellent idea. BG Electrical offers air conditioning service in Brisbane and surrounding areas.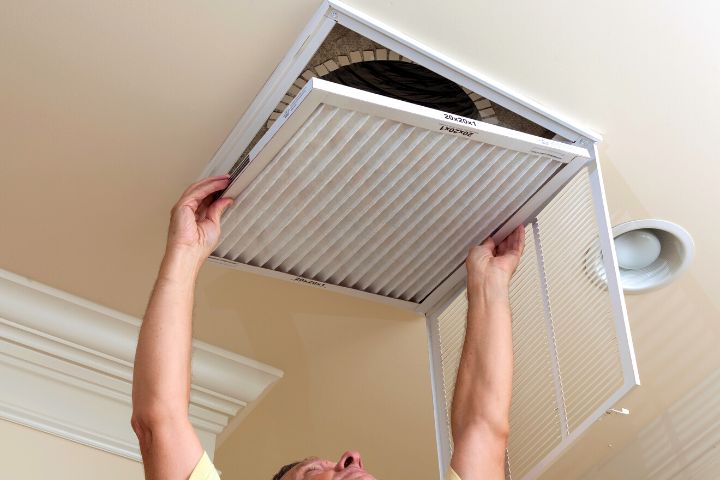 Act Fast When Faults Appear
If your unit isn't cooling or heating the way it usually does, if you hear a noise coming from it that shouldn't be there, then don't get lazy and leave the solution for another day. To ensure you get the maximum from your unit, you should ring the experts without delay. If the problem is caught early, it can avoid irreparable damage further down the line and a considerable amount more money to fix it.
Common faults are leaks that can occur anywhere in the system and, if in a hard-to-find place, can continue to leak over a long period of time without you noticing. Keep this in mind and plan your maintenance schedule accordingly.
Plan Regular Maintenance!
This is where many people fall victim to laziness, and it ends up costing them big later down the line. Don't wait until your system malfunctions completely before calling in a technician. The job they will have to do will increase significantly and will cost you a lot more as well.
A telltale sign that your unit needs maintenance is an increase in bills without an obvious increase in consumption. Regular maintenance will not just increase the lifespan of your unit, but it will also save you money in the long term.
FAQ's
Will a Ducted Air Conditioning Unit Increase the Value of My Property?
The simple answer is yes. If you decide to install a ducted air conditioning unit, it will increase the value of your overall home. Effective, efficient units such as ducted units will be looked upon favourably by future buyers as they will know the home has been thought of and taken care of properly, and they themselves will have less to do when they move in.