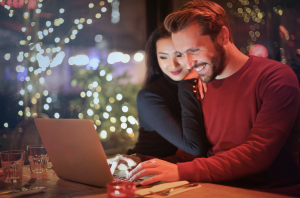 Reasonable price, did exactly what they said the would do & on time
Had a new split system aircon installed by them recently. Reasonable price, did exactly what they said the would do & on time. I would definitely recommend their services.
Best Price, Best Service
After having a few electricians do some small jobs for a large fee, we went with a local company. Brad ensured that we got the best deal on our air conditioner as well as providing good old fashioned service. We were particularly impressed with the way Brad visited the job in the early stages to communicate the options of the job with my wife. We would strongly recommend BG Electrical to others!
- Best price
- Best service
Highly Recommend!
My partner Sara and I engaged BG electrical to take care of the electrical work for an early 1900s Queenslander house we transformed into a modern dental practice (Hello Smiles) in Hawthorne, Brisbane.
They installed the Ducted Air Conditioning, TVs for the ceiling, Safety & Emergency Lighting, Electrical for the dental chairs / OPG machine and all the electrical work that would normally go along with a modern rebuild.
From our first meeting, to rough-in to completion, the team were nothing but professional and friendly throughout.
They were considerate of the trades they had to work-in with, they were efficient, they cleaned-up after themselves and they delivered all components on-time.
A project like ours was a serious undertaking, but with Brad and his team, we had confidence that our electrical was installed correctly. This means we don't worry about the technology we had installed for the surgery and could open the doors when we said we would.
It meant a lot to us for this part of the project to go well and we're grateful for their work.
Paul Holstein
Hello Smiles Dental
Great price, friendly staff and good installation!
Great price, friendly staff and good installation!
Very impressed
Very impressed with Jordan and the service from BG Electrical today. Arrived right on time, was polite and respectful and kept me informed of what needed to happen. Would happily recommend to others.
Brilliant Job
The gang from BG Electrical & Air Con did a brilliant job on the changeover of the air conditioner to our caravan, I already knew they were brilliant for houses, I asked Brad if he would do this for me & they did
Fantastic Service & Would Recommend to Anyone
Had Brad & his team replace 3 AC units in my house, fantastic service & would recommend to anyone
100% happy with the work
100% happy with the work the company has done for us so far. We have had 4 AC units installed now and highly recommended them to everyone
Efficient, timely and cost effective
First visit for my air con problem, phoned to say they were on the way, arrived and checked the problem out. Had to order a part so came back a week later, kept me in the loop for arrival time and sorted the problem. Efficient, timely and cost effective.
Friendly & highly knowledgable
I've had BG Electrical install 3 aircon units and a safety switch over 3 different occasions and each time the service has been top quality and the best price around. Brad and his staff are friendly, polite and reliable, but most importantly highly knowledgable, and I'll be calling them for more work in the future.
Another Happy Customer!!
I would recommend BG Electrical & air conditioning for any electrical work required domestically or commercially. BG Electrical provided great service and kept me informed throughout the whole process. They continually provide quality work and always get the job done on time and to the highest standard. I will only use BG Electrical moving forward for all jobs as they have made the process stress free and seamless.
Steve Stamatiou
Mati Constructions
Very Happy Indeed!!
Very good prompt service on time quality work and easy to deal with I don't use anyone else!!
Well Done Guys!!
The bathroom electrical & air conditioning work performed by the team at BG Electrical at my house is spot on (very neat and tidy) . Floors and surroundings are clean after the job is completed. Thanks again!
Happy Customer!!
Brad and the team have gone to all lengths to ensure that my house was done on time and to budget that we agreed on from the first consultation. The work was on a very personal but professional level that other companies haven't displayed in my past experiences. Great work guys and thankyou!
Great Work Guys!!!
Absolutely wonderful team of guys to work with, genuine and honest. Would recommend for any services in the future!