Electrician Salisbury
BG Electrical & Air Con
Call Us Today
Welcome to BG Electrical & Air Con. We are your local team of Qualified Electricians and Air Conditioning Specialists in Brisbane and Ipswich.
We Supply, Install and Repair all brands of Split System Air Conditioners and Ducted Air Conditioners.
Let us help you today by providing a Free Quote on new installs, we can help you pick the Best Value for Money Air Con based on your Specific Needs and Wants.
We cater to All Electrical Needs. If it's a Small Maintenance Electrical job, Fixing or Replacing a Power Point through to a Full Electrical fit out to save on energy bills, we have the experience to do it all.
We value our customers, and take pride in our work and cleanliness. We always ensure your property is well cared for, and no mess left behind.
Email: brad@bradgallelectrical.com.au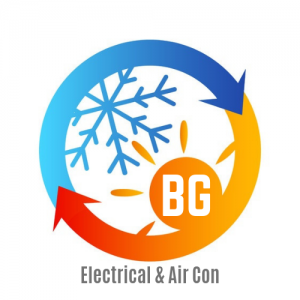 [instagram-feed]
Contact Us
Elec Lic 81419
Au Lic: AU39204
Refrigeration Lic: L103305
As your reliable and trusted Electrician Salisbury, our team of professionals is committed to delivering services that meet the needs of the area's residents and business owners. We are committed to delivering consistent customer service and providing the results that you expect. You can rely on our team to work tirelessly to do the job right the first time. It is all about providing a superior customer experience for the Salisbury residents and commercial operators that we serve.
Our Electrician Services
We offer a comprehensive range of electrician services that are meant to cover all of the needs that you might come to us with. Providing our customers with the services that they need at their homes and businesses is what our company is all about. Our extensive list of electrician services include:
Installations and Upgrades
Comprehensive Rewiring
Ceiling Fans
Air Conditioning
Upgrades for Switchboards
Smoke Alarms
Main Power Upgrades
Surge Protection Services
Garden Lighting
LED Lighting
Security Lighting
These are just a few of the leading electrician services that our Electrician Salisbury team offers. Please feel free to inquire about any other available electrician services that we can provide to you as this is not an exhaustive list.
The Benefits of Choosing Our Service
There are some key benefits that you can take advantage of when you choose our expert electrician services here in Salisbury and the greater Brisbane area. Using our electrician service is a great way to give yourself the peace of mind that the job is going to be done the right way the first time. We will never cut any corners and always use the highest quality electrical products. At the same time, you can rely on us to offer you a price that is fair and competitive. Our team is committed to offering our customers efficient and effective solutions to their electrical needs and we always adhere to the strictest safety standards. That means ensuring that everything is up to code. When you turn to our electrician team here in Salisbury, you are hiring experienced and knowledgeable professionals that do work that is of premium quality. You can rely on our professional electricians to be on-time and to work tirelessly to resolve your electrical issues promptly so that you experience a minimal amount of disruption to your daily life. These are all primary reasons why Salisbury customers consistently choose our team for their electrical needs.
Call Us Today or Send a Message to Inquire About Electrician Services
Contact our team today to find out what makes us the top Electrician Salisbury. You can give us a call or send a message on our website so that we can get back with you shortly. Our team is excited about the chance to show you why we are the Salisbury area's trusted electrician service provider. Making you our next satisfied customers is something that we would love to do. Get in touch with us today so that we can speak about your service needs.