Electrician Fairfield
BG Electrical & Air Con
Call Us Today
Welcome to BG Electrical & Air Con. We are your local team of Qualified Electricians and Air Conditioning Specialists in Brisbane and Ipswich.
We Supply, Install and Repair all brands of Split System Air Conditioners and Ducted Air Conditioners.
Let us help you today by providing a Free Quote on new installs, we can help you pick the Best Value for Money Air Con based on your Specific Needs and Wants.
We cater to All Electrical Needs. If it's a Small Maintenance Electrical job, Fixing or Replacing a Power Point through to a Full Electrical fit out to save on energy bills, we have the experience to do it all.
We value our customers, and take pride in our work and cleanliness. We always ensure your property is well cared for, and no mess left behind.
Email: brad@bradgallelectrical.com.au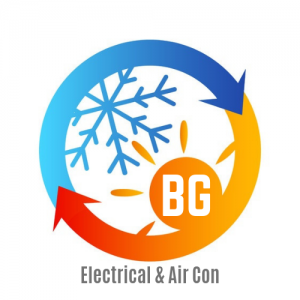 [instagram-feed]
Contact Us
Elec Lic 81419
Au Lic: AU39204
Refrigeration Lic: L103305
As your reliable local electrician Fairfield, our team is ready to serve all of your electrical needs and provide you with an outstanding customer experience. You can rely on the expertise of your dependable electricians for all of the service needs that you have at your home or business operation. We are proud to serve the people of Fairfield and would love to have you become our next satisfied customer.
We Provide These Outstanding Electrician Services in the Fairfield Area
The comprehensive service offerings that we provide are designed to meet your needs as a customer. Our electrician services include:
Wiring
Rewiring
Surge Protection
Air Conditioning
Refrigeration
Upgrades for Switchboards
Electrical Installations
Electrical Upgrades
Ceiling Fan Installations
Lighting
Security Lighting
LED Lighting
Garden Lighting
When you need these professional electrician services, we are the team to call in the Fairfield area. If you are interested in additional services that are not listed here, please feel free to ask as this is not a comprehensive list of all of our capabilities. We are proud of our ability to offer our customers a comprehensive list of electrician services and we are ready to take on any service needs that you come to us with. It is all a part of our goal of serving the Fairfield community to the very best of our abilities.
The Difference That Comes From Choosing Our Professional Electricians
There are some great reasons to choose our team for electrician services in the Fairfield area. We have many years of experience in the field. Our knowledge and skill in the electrical field allow us to serve your needs to the highest standards. Our team of professional electricians offers premium-quality services that are reliable, efficient, and effective. We believe that it is important to do the job the right way the first time. Our passion for our work shows with every job that we undertake and this allows us to deliver an outstanding customer experience. Our fully certified and insured electricians use the most up to date methods and the most advanced equipment in the field. The commitment that we have to customer service also includes providing a price that is fair and competitive.
Call Today or Send a Message
Call today to hire the top electrician Fairfield. We are excited about the chance to serve you in the electrical needs that you have for your property. Give us a call today so that we can speak more about the subject. You can also send us a message through our website so that we can get in touch with you. Our team of reliable, professional electricians is ready to show you the difference that comes from choosing your local Fairfield electrician with a reputation for excellence in service. Get ahold of us today so that we can talk more about the specific services that you want to take advantage of. We are ready to take your call.