Electrician Bardon
BG Electrical & Air Con
Call Us Today
Welcome to BG Electrical & Air Con. We are your local team of Qualified Electricians and Air Conditioning Specialists in Brisbane and Ipswich.
We Supply, Install and Repair all brands of Split System Air Conditioners and Ducted Air Conditioners.
Let us help you today by providing a Free Quote on new installs, we can help you pick the Best Value for Money Air Con based on your Specific Needs and Wants.
We cater to All Electrical Needs. If it's a Small Maintenance Electrical job, Fixing or Replacing a Power Point through to a Full Electrical fit out to save on energy bills, we have the experience to do it all.
We value our customers, and take pride in our work and cleanliness. We always ensure your property is well cared for, and no mess left behind.
Email: brad@bradgallelectrical.com.au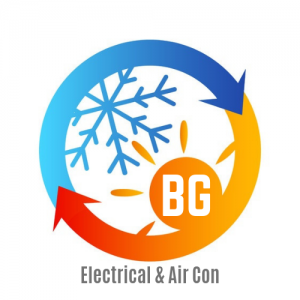 [instagram-feed]
Contact Us
Elec Lic 81419
Au Lic: AU39204
Refrigeration Lic: L103305
BG Electrical & Aircon Services:
When area residents need the services of the top electrician in Bardon, they turn to our team here at BG Electrical & Air Con. Our qualified and fully insured team of electricians and air conditioning experts are committed to making a difference for homeowners across the Bardon area. Your home's electrical system is key to your day to day life and it is important to bring in experienced professionals whenever you need installations, upgrades, repairs, and maintenance. We have worked hard to build our reputation as the go-to service provider that people in the Bardon community turn to when they need electrician work that is done to the highest safety standards.
These Are Some of Our Key Electrician Services
You can rely on our team at BG Electrical & Air Con to provide you with a comprehensive range of electrician and air conditioning services. The services that we provide include:
Switchboard Upgrades
Electrical Installations
Wiring Services
Rewiring Services
Electrical Upgrades
Smoke Alarms
Surge Protection
Air Conditioning
Electrical Circuits
Lighting Services
Refrigeration
Electric Hot Water Services
Safety Switches
We proudly offer these electrician and air conditioning services and many more here at BG Electrical & Air Con. We would love to hear from you soon to speak about the service needs that you have at your property. If you do not see a service listed here, please feel free to inquire about it.
The Bardon Area's Go-To Air Conditioning Specialists
We are also the team that Bardon residents turn to when they need the best air conditioning service in the region. Whether you need a new installation or an air conditioning system replacement, you can rely on our reliable service technicians. We are also the place to turn in Bardon when you need air conditioning maintenance and repair services. Our team is skilled at servicing and installing all of the major air conditioning system brands in today's market and they are committed to doing the job the right way the first time.
Find Out What Sets Us Apart From the Competition
As the leading electrician Bardon, you can rely on the expertise of our highly skilled and experienced service personnel. When you hire our team, you are bringing in professionals that are dedicated to providing effective service. We do the job right the first time. We also believe in efficiency of service. This is so that your life is interrupted the least amount possible while we do our work. These factors and our dedication to providing a premium customer experience make us your go-to team for electrician and air conditioning services in the Bardon area.
Call Today to Find Out More About Our Bardon Electrician and Air Conditioning Services
Contact your electrician Bardon today at BG Electrical & AIr Con. You can reach our team by giving us a call or you can message us through our website. We are ready to get to work on all of your electrical and air conditioning needs. Our professional electricians are ready to show you the difference that comes from hiring our company.