Ceiling Fan Installation, Change Over & Repairs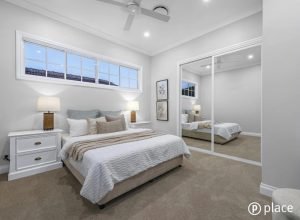 Here's a photo of a ceiling fan we installed at a customers home, we also installed the LED down lights and ducted air conditioner
Ceiling fans are a great cost effective way to keep your home, office or outdoor living area cool in the summer without having to run air conditioner as often. We install both indoor ceiling fans and outdoor ceiling fans. Outdoor ceiling fans keep your patio area comfortable and cool in the summer months as well.
Our fully qualified electricians install both regular ceiling fans and ceiling fans with a light.
Under Australian Law your fan must be installed by a qualified electrician. BG Electrical and Air Con offer a wide range of electrical servies including ceiling fan installation, ceiling fan repairs, and all other electrical works.
Ceiling Fan Cost
The cost of ceiling fan installation depends on the style of fan that you choose and how long it takes to install. Give us at BG Electrical and Air Con a call and we can give you a rough estimate.
Ceiling Fan Installation Time Frame
The time it will take to install a ceiling fan can vary depending on the style you choose, if it's a new install, if there's access to the roof above, if it's a fan with a light, if it's indoor or outdoor etc. Give us at BG Electrical and Air Con a call and we can help you with an estimate