Another Happy Customer!!
I would recommend BG Electrical & air conditioning for any electrical work required domestically or commercially. BG Electrical provided great service and kept me informed throughout the whole process. They continually provide quality work and always get the job done on time and to the highest standard. I will only use BG Electrical moving forward for all jobs as they have made the process stress free and seamless.
Steve Stamatiou
Mati Constructions
Very Happy Indeed!!
Very good prompt service on time quality work and easy to deal with I don't use anyone else!!
Well Done Guys!!
The bathroom electrical & air conditioning work performed by the team at BG Electrical at my house is spot on (very neat and tidy) . Floors and surroundings are clean after the job is completed. Thanks again!
Happy Customer!!
Brad and the team have gone to all lengths to ensure that my house was done on time and to budget that we agreed on from the first consultation. The work was on a very personal but professional level that other companies haven't displayed in my past experiences. Great work guys and thankyou!
Great Work Guys!!!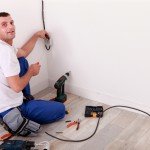 Absolutely wonderful team of guys to work with, genuine and honest. Would recommend for any services in the future!